In addition to the Restorative Justice Service, the Kent Police and Crime Commissioner also commissions support for victims of crime to help them cope with, and recover from, the harmful effects of the crime they have experienced.
The support provided can take the form of practical support, such as providing security items, and emotional support by trained case workers and volunteers.

In addition, the Commissioner provides funding for, and works in partnership with, a variety of organisations that support victims. Further details can be found on the Police and Crime Commissioner's website (please link to: https://www.kent-pcc.gov.uk/what-we-do/commissioning/)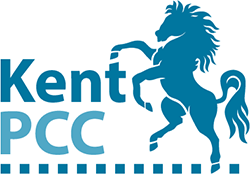 The Kent Police and Crime Commissioner funds and provides Restorative Justice for people in Kent and Medway.
---
Our Partners

These organisations are our partners and provide a variety of supporting services to the Kent RJ service.